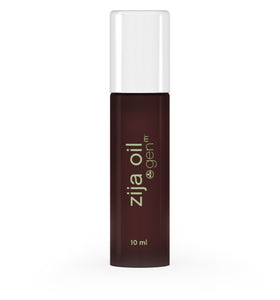 Zija Oil | Zija
Regular price
$ 100.00
$ 0.00
Unit price
per
Tax included.
Zija Oil is packed with natural ingredients to nourish, purify, and repair minor cuts, dry spots, cuticles, and skin impurities. Our proprietary formulation features cold-pressed, extra virgin plant oils highly valued in the cosmetic industry for their unique anti-aging properties. It is also rich in palmitoleic, oleic and linoleic acids, vitamins A and C, and other essential oils. Apply Zija Oil topically as a spot treatment.
Like every GenM product, our Zija Oil contains no artificial colors, fragrances, or additives. 
How To:
Apply topically. Avoid eye area.
Ingredients:
Moringa oleifera Seed Oil Blend, Essential Oil Fragrance.
Important Note:
Because Zija Oil is a plant-based product composed of natural sterols and lipids, it has a tendency to congeal or become a harder consistently in cool temperatures. This natural defense helps protect the oils from freezing, since Moringa is usually grown in hot, dry climates. It does not change the effectiveness of the product. If this happens to your Zija Oil, we recommend putting it in a warm cup of water or storing it in a warmer area of your home.
---