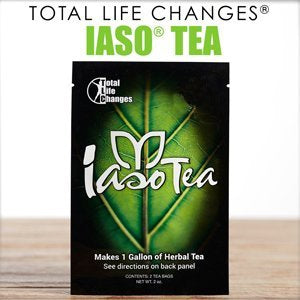 TLC Iaso Tea - Best Detox & Weight Loss Natural Tea (1 week supply) - 100% Natural Organic Herbs Tea - Best Way to lose Weight / Fat Buring / Cleanse & Detox your Body / TLC / 100% Authentic /
Regular price
$ 11.99
$ 0.00
Unit price
per
Tax included.
*Iaso tea is a very good option for improving colon health, which beneficially affects the entire body, especially the health of your digestive system. *Cleansing the Digestive Tract - Colon Cleansing, parasites, worms, - Blood Cleansing - Beneficial for the liver, kidneys, lungs, gall bladder - Indigestion, gastro-intestinal distress *This is a One Week Supply of Iaso Tea (1 Pack of 2 Tea Bags) TLC Iaso Tea - Weight Loss, Health Diet, Loose Pounds, Boost Up Metabolism - 100% Organic Natural Herbs. / Best way to lose weight / Instant Result / Get in Shape / NO HCG Diet / Keep your Muscle Diet / Fat Buring / TLC / Narural / Organic / Herbs / Drop 1 pound a DAY / It WOKRS~
***IN STOCK for Immediate Shipping
All Natural Detox Tea
Cleans the intestines while helping you lose weight
Natural Herbs: Holy Thistle, Persimmon Leaves, Malva Leaves,Marsh Mallow Leaves
Detoxifies and helps you lose weight!
---