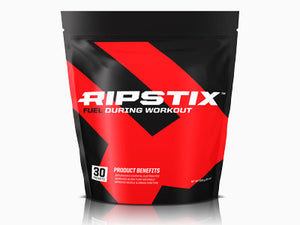 Fuel (During Workout) | Ripstix
Regular price
$ 59.95
Sale price
$ 75.00
Unit price
per
Tax included.
To maximize workout results and help the body perform optimally, Zija has formulated Ripstix Fuel. This electrolyte packed drink mix responds quickly and effectively to the rigors of all levels of training, from light to intense. Ripstix Fuel utilizes natural ingredients that increase blood flow and provide the monosaccharides that cells recognize the fastest and absorb the quickest— namely glucose for muscles and the brain, and ribose for the heart. It's also colored naturally with beet juice powder, beet root powder, and elderberries.
Use Ripstix Fuel during workouts to satisfy your thirst, replenish your body naturally, and keep you at your peak!
SUPPLEMENT FACTS:
Servings Per Container: 30
Serving Size: 1 Packet (20g)
Calories 71, Total Fat 0g, Saturated Fat 0g, Trans Fat 0g, Cholesterol 0mg, Sodium 77mg, Total Carbs 15g, Dietary Fiber 0g, Sugars 12g, Protein 3g
Ingredients: Glucose, Fructose, Natural Flavor, L-Arginine, Citric Acid, Silica, Ribose, Sodium Chloride, Stearic Acid, Malic Acid, Dipotassium Phosphate, Stevia, Beet Root Powder, Beet Juice Powder, Elderberry.
Directions: Mix Ripstix Fuel with 8-18 oz of cold water, shake well, and drink during exercise. 
---